Conclusive Proof of the Destruction of Matter
Stephen Hawking recently stated that his original theory about black holes was incorrect. Black holes, Hawkins now says, cannot actually make matter disappear.
I beg to differ, sir, and I offer photographic evidence from Sea World proving conclusively that matter
can
disappear into a black hole.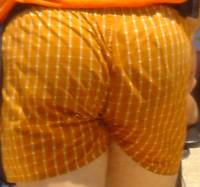 I will be sitting by the phone waiting for a call from the Nobel Committee.